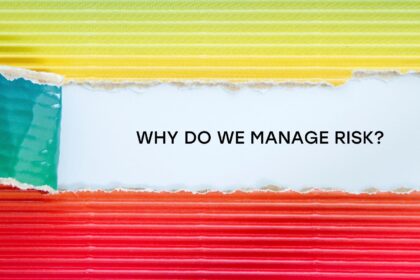 Key considerations for multinationals operating in highrisk industries and jurisdictions:
– Research carefully all aspects of doing business in the selected country (and town) being aware of local variations and influences;
– Make enquiries using trusted local and international advisors. If possible, have verbal and written reports and meetings;
– When receiving a report ask who prepared it and what is their knowledge, clarifying that it is not just a boiler plate report;
– Review the business and political climate using non connected persons, even competitors, if possible;
– Speak to other expat CEO's and other non-local staff as to what doing business is really like;
– See who are the politically connected persons in the area of business and the location of the proposed office to ascertain potential conflicts.
– Properly brief staff as to potential risks both actual and perceived of doing business in the new country;
– Ensure that employees are aware that the law and business practise in their own countries can be very different in the new country especially where the rule of law and the laws are being developed;
– Ensure staff are regularly briefed and supported by head office.
QUESTION ONE
When representing a client with significant business activities in foreign jurisdictions, what are some key risk-related concerns that arise in a cross-border context and how can a parent company minimise such risk?
• Xenophobia
• Corruption
• Bureaucracy
• Business attitudes and ethics
• Political influence
• Relying on local expertise without
checking
• Rule of law both apparent and actual
• How actually to do business.
The risk is that the parent company has not properly evaluated the legal and commercial risks. A proper evaluation at the legal and administrative level will reveal where the local rules and laws are at odds with head office laws and requirements. In addition, the company should talk to people who have worked in the country, rather than just their professional advisors.
QUESTION TWO
What degree of control should a parent company have over its overseas subsidiaries? How does the degree of control impact the risk exposure level, and how can control issues be managed to minimise liability?
• Head office should exercise control as much as possible for the first years.
• They should put in place an expat leader with enough experience and expertise of working in a foreign country.
• He must be properly supported. Head office needs to understand that in Romania things do not necessarily happen in the same way as they do
at home and may take considerably longer.
• They should avoid the trap of employing a local manager until they have in place proper safeguards and have seen him in operation.
• A locally employed manager may not appreciate the necessity of observing head office regulations because head office is in another legal jurisdiction. For example, failing to understand the effect of Bribery Act – Money Laundering legislation peddling of influence etc.
• They also need to be aware of the reverse. What is normal in head office may constitute an offence in the local jurisdiction.
QUESTION THREE
What constitutes the right balance between risk and liability for a company and its overseas subsidiary? What examples can you give?
• Exercising control through an expat manager and local assistant who will oversee local management.
• The expat manager will need to be properly supported by head office who should make visits as often as possible to support them.
• Ensuring as far as possible that decisions are taken by head office where there is a political and legal risk towards the operation.
• Being conscious that just because a manager works in a country, he may not be fully conversant with all local practises and attitudes.
• Advising local management to always ensure that they minimise any actions that could be a criminal or local offence. Meeting Government officials in a private place is one thing that should be avoided if Government contracts or money are involved. Never be seen alone as there can be a suggestion of bribery or undue influence if the risks are political.
Do you need a dedicated lawyer to represent your legal interests?